Visualize Your Health Data with FitnessView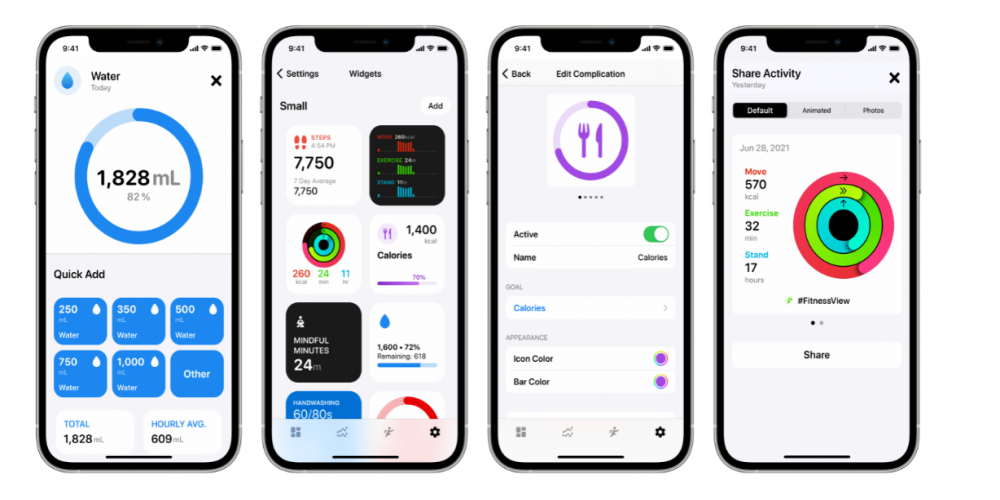 Funn Media has recently presented to the health-conscious public its new app for iPhone and Apple Watch named FitnessView. As the name suggests, the product's key primary purpose consists in visualization. It uses the data collected by the health software on your iPhone and/or Apple Watch to build understandable and insightful infographics regarding the state of your health and health practices.
Developed by the same company as Water Minder, Calory, and more, FitnessView offers you personalized health stats based on your goals and the information gathered. You'll probably be impressed by the number of indicators when you launch it. The app works with calorie counts, stand hours, workouts, heart rate, and much more. You can set your goal for each using the Settings menu.
Daily, weekly, monthly, and yearly statistics are offered. Rather than simply keeping you informed of how much you have been working out or eating, Fitness View presents the data in a way that helps you see existing trends and get an insight into what you have been up to lately. The workout part is especially detailed, with dedicated stats on fat burn, workout time, peak heart rates, and so on. Purely aesthetic settings such as home screen layout and dark/light mode are also available. Besides, the app comes with new widgets for your iPhone/Apple Watch, enabling custom visualizations. Tunable widgets are also available for each goal and health metric such as heart rate.