Battlefield Mobile Is Now Listed in the Google Play Store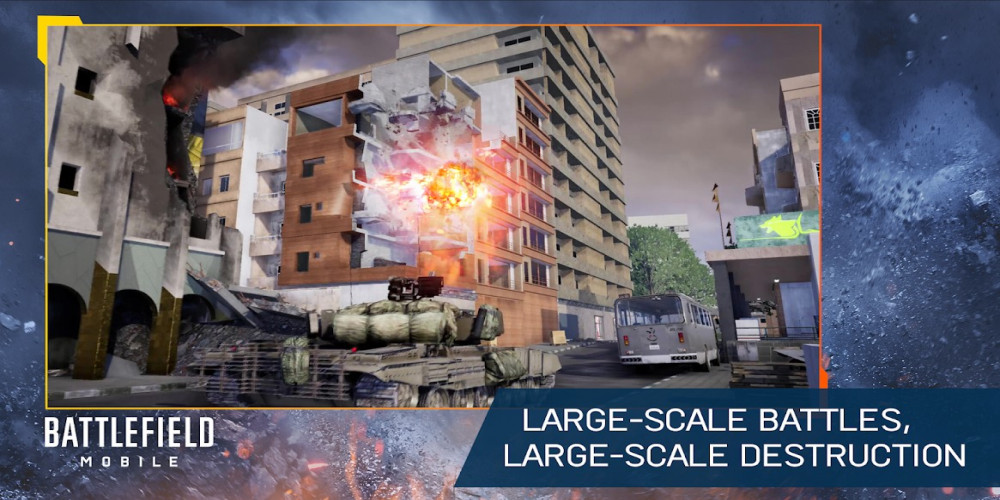 While the Battlefield Mobile game is planned to be launched sometime in 2022, the developers have already added it to the list of games in the Google Play Store. The game will be a free-to-play shooter and there are already many fans eagerly waiting for its launch.
The explanation why EA decided to add the game so early is quite simple. The company plans to conduct a series of playtests on the Android platform in the fall of 2021. And, the tests are planned to be more and more extensive every time.
According to the information mentioned in the Battlefield Mobile description, the game will include some old familiar maps and new additions. Also, the game will include an abundance of gadgets and various original weapons. The listing states that it will be possible for players to have access to ATVs and tanks. The scale of environmental destruction in Battlefield Mobile will also be impressive.
Similar to some mainstream games, this shooter game will include classes, such as Recon, Medic, Assault, and others. What is more, players will have a lot more freedom when it comes to customization and they will be able to choose the right weapons to fit their styles.
If you want to become a part of the tests, you can pre-register on the Google Play Store page of the game and those who are selected will receive a notification. The developers also mentioned that the selected testers will only be able to play the game within the testing period and not when the game launches.
At the moment, EA has not provided any information on whether the company will have users test the game on their iOS devices.
What do you think about the upcoming Battlefield Mobile? What are your expectations? Please, share your thoughts on this game in the comments below!