Disabling Mic and Camera in Android 12 with Privacy Controls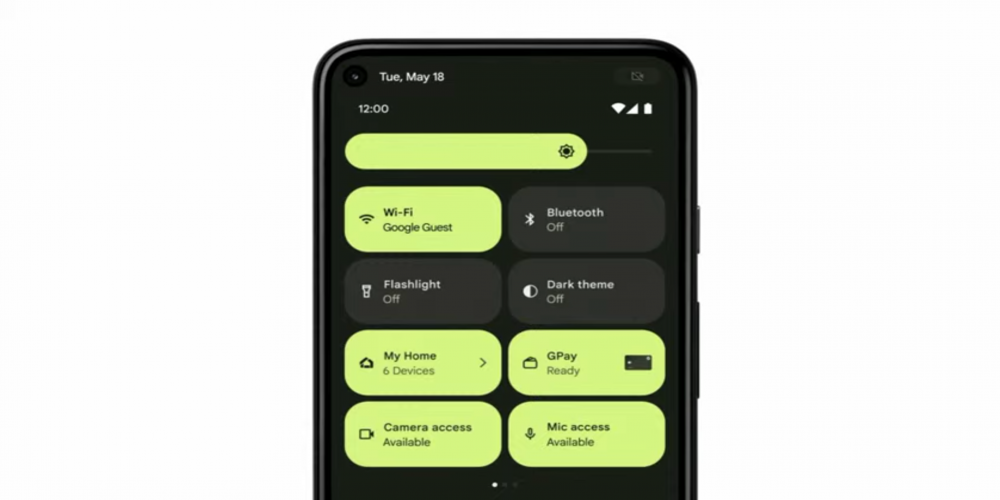 The most prominent part of Android 12 is its security and privacy features. In the Privacy Dashboard, you can finely tune access of all the apps to your phone hardware. But if you suspect some software is using it to spy on you, and it does not appear on the dashboard, you can use the hard switch that restricts all the apps and processes from accessing your phone's mic and camera.
The new Android 12 Beta has this feature already, and it's reported to work stably. So, if you have already installed it, you can do the following to restrict the access:
Enter Quick Settings by swiping down from the top edge
Swipe down again to unfold the shortcut menu
Find Camera Access and Mic Access shortcuts
Tap these shortcuts, so they change their status to "Blocked"
After this, every app will have to request access to camera and microphone if it's necessary for them to function. This will ensure that no hidden app has access to it and spies on you, records your conversations or makes pictures without you knowing it. To remove the restrictions, you can do the same, with reversing the blocking. Otherwise, you can go to the Privacy Dashboard and finely tune access for all the apps after you have restricted it for all.