Upcoming Crossover of Fortnite and Fall Guys: But Not Exactly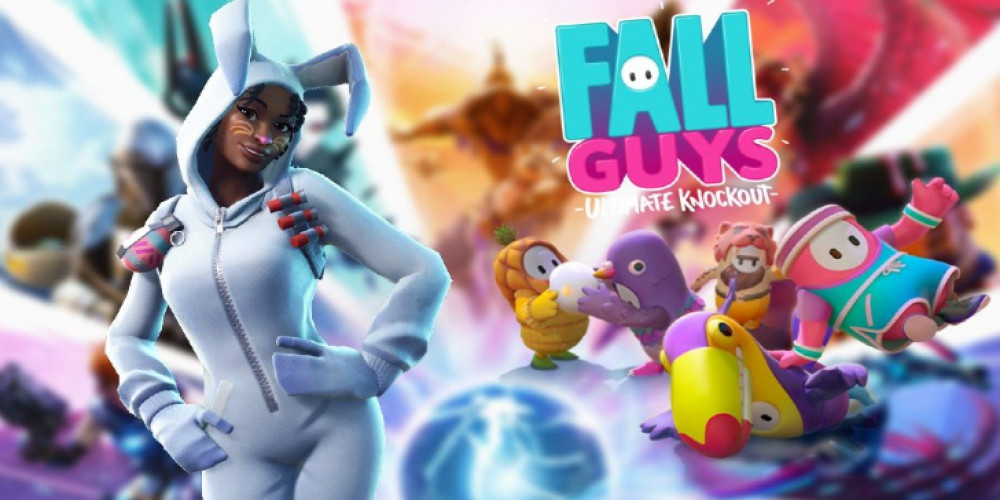 The gamers are likely to expect a crossover of Fortnite and Fall Guys: Ultimate Knockout because of the information that got leaked recently. Considering the tremendous similarity of both, the rumors about a possible crossover event sound quite real.
Some files got discovered by data miners, which directly hint at the crossover of cosmetics between the games. The account that posted the leak on Twitter is called FNLeaksAndInfo. The very first files were discovered back in February, at the time of the first emerging rumors about the crossover perspectives between the two games. Later on, the developers decided to remove the files in the first quarter of this year, but according to the last leaks, later on, the files were added again, and even some new Fortnite-styled cosmetics are now on the way.
The leaked cosmetics gave the players more space for creativity, allowing them to pick the style of their choice. Thanks to that, the Fall Guys players are now able to use well-known Fortnite skins, such as Bunny Brawler, Rippley, Peely, and others.
While being created by Epic Games and Mediatonic, the games are famous for their exciting multiplayer, high-quality graphics, and, what is distinctive for both, fancy and crossover outfits. The style of both games gives us an obvious hint of a crossover, despite a significant difference in their gameplay. Moreover, we can expect to see Fortnite's cosmetics in Fall Guys: Ultimate Knockout soon enough.
Fall Guys: Ultimate Knockout is already available on PC and PS4 and is expected to be released on all other major gaming platforms by the end of the year.
What are your opinions on the Fortnite and Fall Guys crossover? Please share your thoughts below.