Twitch Drops Are Bringing Rare Wheel of Time Items to New World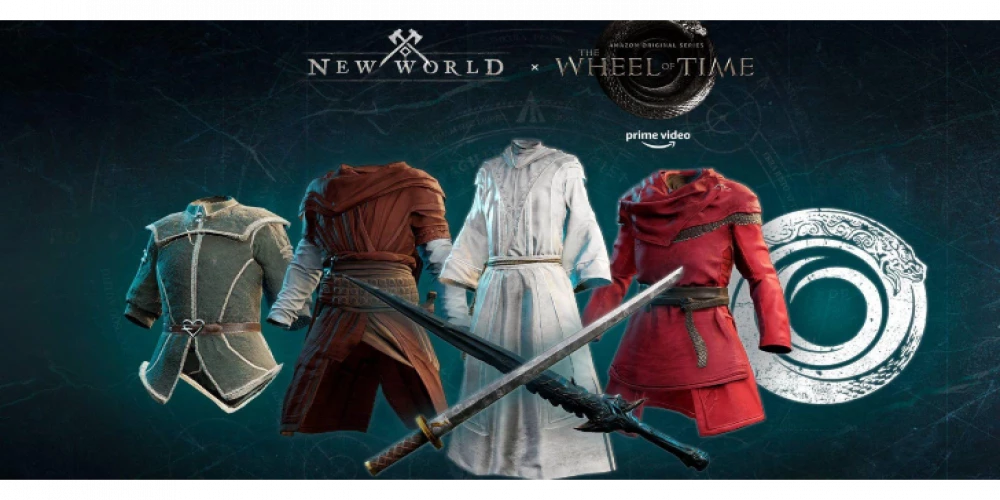 Amazon has stated that unique products from Amazon Prime's TV series "The Wheel of Time" would be added to Amazon Games. Fans may obtain these things for use in Amazon's well-known MMORPG world by watching special Twitch streams.
In exchange, Amazon is giving out a range of in-game goods for New World based on "The Wheel of Time" programs, such as the Red Ajah's cloaks, the marked blade of Tam's heron, a barbed sword brandished by the wicked Trollocs, and many other items. Players can also get a crest that features the logo of the wheel of time, which is an ouroboros. They can use this crest in the game.
Here are the steps to earn these rewards
The streams which contain these rewards or "drops" will begin on 24th December at 12 a.m. ET and will feature watch along with the party for the finale of the 1st season of "The Wheels of Time" and will be hosted by Twitch. This offer will continue till 12th January at 3 a.m ET and will require fans to stream roughly 8 hours of the broadcast to qualify for the rewards.
Log in to your Twitch account and make certain that your profile is set to online
Now go ahead and watch any of the New World streams tagged "Drops Enabled" to earn a reward
After watching The Wheel of Time campaign for 1hr, you will unlock 1 Drop
You can only earn things in the sequence listed, so first you get Drop 1, then Drop 2, and so on
When you reach the Drop objective, watch for a call-out at the top of the conversation to claim it
Prior to obtaining the Drop in-game, you must first claim it. Once you claim your reward, link your new world stream account to your Twitch account to get the reward.
Do you play New World? Have you tried getting these new Wheel of time items? Please leave your impressions of the game and the new gear in the comments below.