The Cold Cold Lands of Solasta: Palace of Ice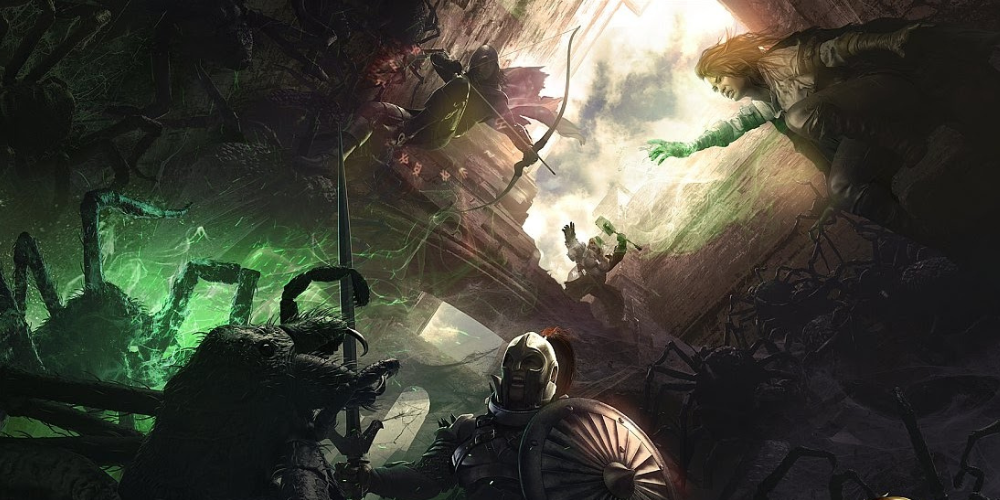 The tactical RPG Solasta: Crown of the Magister is receiving its first major expansion, aptly named Palace of Ice. This content drop will introduce a whole new campaign, with levels 10 to 16 available for players to explore and conquer. As if that weren't enough, the expansion is also set to bring with it a slew of new content, including new races and monsters.
For fans of the Dungeons & Dragon tabletop system, Solasta is a must-play game. It takes the traditional 5.1 rules of the game and brings them to life, faithfully recreating them in a digital world. It has been received positively, with 83% of Steam user reviews being "very positive."
The Palace of Ice DLC will bring with it a brand new story. Players will journey to the snowbound lands of the Snow Alliance, which is set to be the target of an invasion by the Gallivan kingdom. This expansion will be for both veterans and newcomers alike, offering an ideal jumping-on point for new characters. Not only that, but the character creator will be getting an upgrade, with both gnomes and tieflings being added to the selection of options.
The content of the expansion isn't just focused on the story either. Players will be able to create their own adventures with the new monsters and locations available in Solasta: Palace of Ice. Plus, a new update to the adventure creator will be coming with the DLC launch. This free patch will add a new world map system and the option to create NPCs that can be befriended. For the fans of the races found in the game, six additional faces will be added to humans, elves, dwarves, halflings, and half-elves.
In conclusion, the Solasta: Palace of Ice expansion is set to be released in May, although only the PC version has been confirmed so far. Players will be able to pick it up through the Game Pass subscription too. For all Dungeons & Dragons fans, this is a must-play. With a faithful recreation of the 5.1 system plus a bumper package of content and updates, Solasta: Palace of Ice is sure to keep fans entertained for months to come.