New GTA SA Mod — Better Than Trilogy?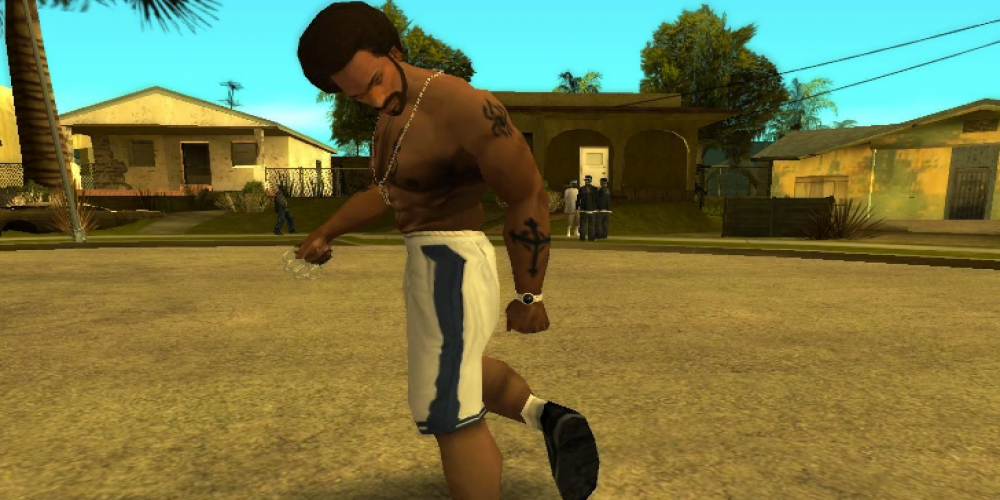 GTA Trilogy - The Definitive Edition debuted last November, upsetting millions of fans. However, modders came to save the day.
After the Trilogy's premier, an avalanche of acrimonious comments and blatant mockery in the form of humiliating memes ensued.
As a matter of fact, the public reception was so negative that Rockstart felt obliged to apologize. (Perhaps, one of the most pressing factors was the number of refunds demanded).
So, volunteers around the world decided to do the studio's job for free and give the trilogy plastic surgery.
One of the projects dubbed GTA SA Project Texture Overhaul is dedicated to remodeling textures of Los Santos and its vicinity. Modders replace tiling, asphalt, beach sand, rocks, mud, and so on.
Another enthusiast, nicknamed Ghost in Hell, works on a fan mod that will finally turn San Andreas into a high-def game.
The main tool here is the game engine from Far Cry 5 named Dunia. The iconic slums of San Andreas got a whole palette of new colors in this mod.
The amount of texture and detail is stunningly rich: you can see every scratch that your vehicle gets after each reckless ride.
The new lighting gives more energy and depth to the game, turning the all-time classic from a world of plastic decorations into a subtropical city of sin with gorgeous palms and midday glazing sun.
Sadly, only a fraction of the entire map has been remade so far. Plus, we don't know how Far Cry physics behaves in the SA's reality. But the shootouts with the cops look fiercely energetic and adrenaline-charged.
Ghost in Hell promises that a bit of gameplay will arrive later. So far, you can watch the work in progress on the modder's YouTube channel and see how painstaking modding actually is.
What was the detail you didn't like most about the remastered Trilogy? Did you claim a refund yet? Let us know in the comments!