Introducing Adobe Premiere Rush CC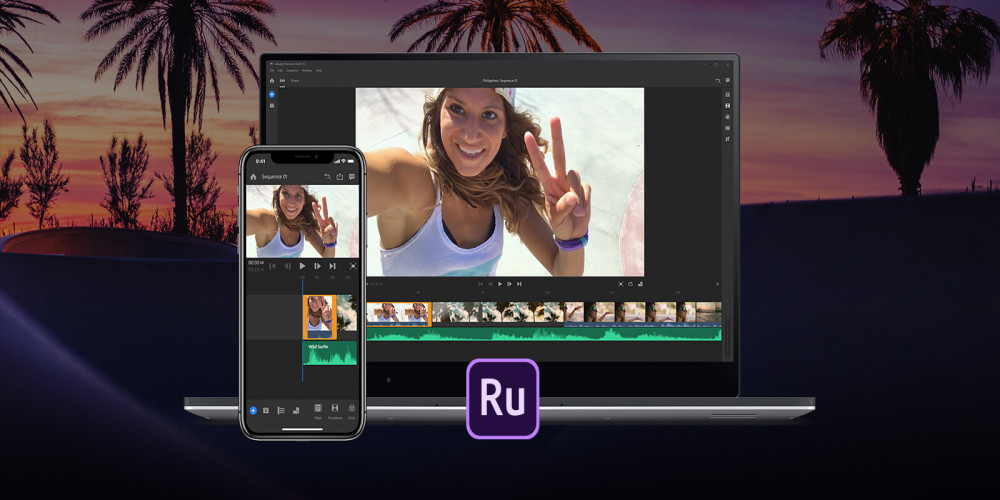 Adobe Premiere Rush CC is a simplified Premiere Pro version for beginners and professional video editors. It is multi-platform and lets you quickly edit a video on any device and publish it on the Internet. It is designed for simple clip editing and supports syncing with smartphones, tablets, and PCs.
With an Adobe CreativeCloud subscription, you can get started on one device and continue on another. At the same time, all versions of Rush have an almost identical interface, set of settings, and tools (unlike other software from Adobe). Not many analogs can boast of such a feature. It makes Adobe Premiere Rush CC so unique. After all, the similar functionality and design allow users to quickly work with the footage and get the desired result on different devices.
Among the advantages, it should also be noted a fairly clear and straightforward interface, which can be mastered in a few minutes, speed, efficiency, and many additional tools for working with titles, headlines, and colors. All the simplicity and convenience fully justify the name of this program. Video editing can now be made literally on the go, which is ideal for video bloggers and mobile photography enthusiasts.
Basically, Adobe Premiere Rush has everything you need to process video and make creative effects. The footage can be quickly edited and immediately shared with subscribers on social networks. Interestingly, the 'Share' button is available at every stage of working with a clip. There is a large selection of export options here, so you can place the finished video anywhere you want. If you're not ready to publish your work online yet, save it to internal storage.
In general, Adobe Premiere Pro Rush is a modern solution for those constantly on the move and want to maintain flexibility and freedom of action without complicating their work with complex software. Advanced users can move their work to Premiere Pro because the files are compatible.