Google Meet for PC Gets New Features and Looks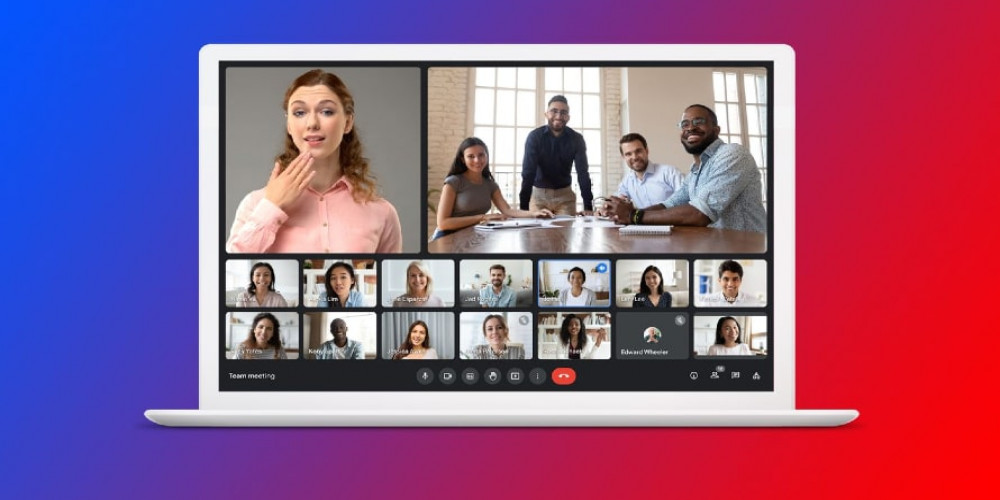 According to today's announcement, Google is planning to refresh Google Meet experience for PC users with the next update scheduled in May 2021. Probably the most impressive of the features to come is multiple pinning. With it, you will be able to pin several speakers or even feeds at once, so they stand out as highlights for either the current conference or those you plan to participate in. With it, you can stay well more focused on the speakers you really care about.
To get the best viewing experience during the conference, now users will get the choice of themselves being displayed as a tile, as a floating picture, or as a grid. Frankly speaking, if you don't want to see yourself at all, you can turn your camera display off. That's how the brave do! If you still care about how you look to others, you will enjoy better light adjustment, virtual backgrounds, automatic zoom to keep your image sharp and bright, and other improvements regarding your own appearance.
Finally, there will be a little update in the user interface, supposed to improve the overall experience and make it more intuitive. The update is due to roll out in May. It will only affect the PC version, though Google certainly has a lot to improve on mobile devices as well.